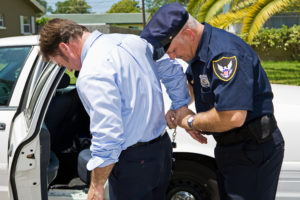 Choosing a Harris County drug defense lawyer is the most important decision as it can significantly impact the outcome of your criminal case. Prospective criminal clients should consider the following factors when selecting a lawyer:
Experience

: Look for a lawyer who has experience handling drug cases similar to your own. Drug defense law is a complex and specialized area of law, and an experienced drug defense lawyer will have the knowledge and skills necessary to navigate the legal system and provide effective representation. How many drug defense cases has the lawyer tried? How many cases has the lawyer won at trial?

Reputation

: Look for a lawyer who has a good reputation in the legal community. A lawyer's reputation can impact the outcome of a case, as judges, prosecutors, and other lawyers may be more likely to take their arguments seriously. Ask court staff if they know the lawyer and what their reputation is on drug cases.

Communication skills

: Look for a lawyer who communicates clearly and effectively. A good criminal defense lawyer should be able to explain legal concepts in a way that is easy to understand and should keep you informed about the status of your case.

Availability

: Look for a lawyer who is available to answer your questions and address your concerns. A good criminal defense lawyer should be responsive to your needs and should be willing to meet with you outside of normal business hours if necessary. Lawyers who do not return calls timely and are never available after hours or on the weekend are certainly not putting their clients first.

Strategy

: Look for a lawyer who has a clear strategy for your drug case. A good drug defense lawyer should be able to explain their approach to your case and should be willing to discuss alternative strategies if necessary. Many young and inexperienced lawyers are still learning the trade, may not have any or little experience in defending drug cases, and their approach to your case may be worlds apart from what a reputable drug defense lawyer can offer, so always talk to several lawyers before making a decision.

Fees

: Look for a lawyer who is transparent about their fees and expenses. A good drug defense lawyer should provide you with a clear explanation of their billing practices and should be willing to work with you to develop a payment plan that is manageable for you.
It is important to take the time to research and interview several potential drug defense lawyers to find someone who is the right fit for you and your case.
Does the lawyer answer your answer your most important questions? Does the lawyer rush you off the phone or take the time to truly understand your legal problem?
Ultimately, the most important factor in choosing a drug defense lawyer is finding someone with whom you feel comfortable and confident.
Contact James G. Sullivan & Associates to consult with experienced Houston Drug Defense Lawyers at (281) 546-6428.
Our Houston criminal lawyers defend clients charged with crimes in district courts and county criminal courts, including domestic violence (assault of a family member), drug possession or drug delivery, violent crimes, and juvenile delinquency.